Leveling kit
Best leveling kit 2021
Leveling kits are used for trucks and SUV's to level out the front and the rear of the vehicle. Many times, the front of the vehicle is lower than the rear from the factory, which looks like the nose is pointing downward. A leveling kit is used to lift the front chassis of the vehicle and make it level with the rear, which will also raise the chassis height. Leveling kits are also used to give your vehicle about a 2″ lift, which will enable you to have larger tires.
Leveling Kits are an essential add on feature for those who are towing or carrying heavy cargo. It's quite obvious when you think about it. Whenever your truck is put under heavy load your rear suspension will naturally absorb most of the weight. Without a leveling kit, you may find out that this imbalance in weight distribution can lead to poor handling and create dangerous driving circumstances.
Leveling kits force your suspension to take the heavy load under and even distribution; this even distribution of weight does a number of things for your truck: first, it prevents the rear end of your truck from being pushed down so far that the front of your truck is lifted up, leveling kits also increase the longevity of your suspension kit as it lessens the amount of weight (and thus wear and tear) put upon each suspension section and also can help increase your fuel economy.
Related Reading : BEST DPF DELETE KIT 
As previously stated leveling kits can in fact increase your fuel economy simply by helping your truck retain a better aerodynamic profile while under load. Often when heavy weight is put upon the rear of a truck the front is raised, which allows for more wind to get under and directly hit less aerodynamically designed sections of the truck. This increase in drag coefficient will require you to put more power into your truck to maintain the same speed (to overcome air drag.) For this reason and many others leveling kits are highly recommended for those who pull heavy loads often. In the end lift leveling kits will pay for themselves overtime.
We carry the most diver selection of leveling kits that can be found anywhere on the net. Featuring all the top brand name manufacturers, our quality assurance team ensure that every leveling kit that we sell meets the standards that we have set. Lets not forget to mention that our close partnership with the distributors and manufacturers allow for us to offer you leveling kits at prices that can not be beat!
Our offered body leveling systems are made to improve the look and ride quality of your vehicle. These kits are useful especially when hauling a huge cargo or planning to install a new set of bigger tires.
Truck leveling kits are an excellent addition to any truck or vehicle. There are a countless number of benefits and advantages to adding a truck leveling system to your truck. You will notice a difference immediately after a new truck leveling kit has been installed on your truck just from standing outside of it. You will see your truck sitting tall and leveled all the way around, the same height in the front and back. This will always be the case, regardless of cargo in the back, people in the front, or a lack of the two. In less than five minutes of driving your truck, you will notice how much smoother of a ride you are getting.
If you are hoping to acheive thing such as installing new larger tires, raising or lowering your truck, or keeping your truck level at all times, regardless of the cargo you are carrying, be sure to look at our selection of Leveling Kits. Here at defdeletekits.com, we are believers that leveling kits should almost always be used rather then suspension lift kits.
Front Leveling Kits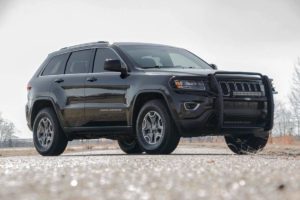 No one likes to see there nice new truck sitting with the front end 2″ lower than the rest of there truck! Not only does it not look good but it limits your tire size! A leveling kit not only gives your truck a bigger more aggressive stance but in many cases you gain up to 2 inches in tire size!
Front Leveling Kits By Brand:
Rear Leveling Kits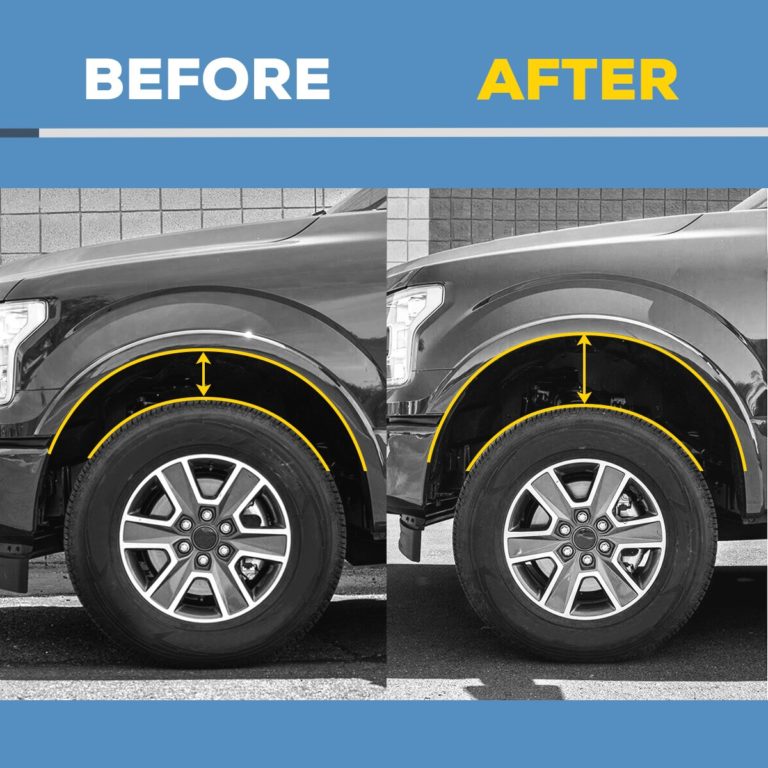 Handle big loads with full-time load support, improve safety and ride quality. Air Springs are "The" load and towing problem solver. Eliminate rear end sag under load, side-to-side vehicle and trailer sway, bottoming out when loaded or towing. Keep your ride quality and support your load.
Rear Leveling Kits By Brand:
RV Leveling Kits

Power Plus is the premier electric system offering all of the benefits of a non-hydraulic system and the advantage of a focused, committed manufacturer. From the production team to management, Mechanical Systems is different. Power Plus has one imperative: Serve the Customer. Unlike the huge corporations where customer contact is limited and the buck is passed around, every member of the Mechanical Systems team is committed to serving you, the customer. 
RV Leveling Kits By Brand:
Types of Leveling Kits
Strut Extensions:

Strut Extension lifts are for vehicles that utilize a coilover strut for the front suspension, which typically include late-model half ton trucks and SUVs. as their front suspension uses a coilover strut.
These leveling kits operate off of the simple premise of applying a spacer on top of a factory strut. In this way, modifying your rig requires no modifications of factory parts, and therefore costs less. Plus, strut extensions are easily removed if need be.
Using a strut extension lift involves installing a spacer on top of the strut. No other modifications are needed.
Torsion Keys:

Torsion Keys are used to create a lift by maneuvering the vehicle's torsion bar. As this option will require some of the factory parts to be replaced, if you're doing this yourself, you will also want to use a torsion key adjustor tool.. Usually, aftermarket torsion keys are built stronger and sturdier than factory units to ensure that this is a safe and effective method of achieving lift. It is usually a wise decision to purchase a torsion key adjustor tool along with the leveling kit for future modification.
Coil Spacers:
Coil spacer leveling kits are similar to strut extensions, only the spacer is added to the top of factory spring buckets. This allows you to enjoy all the benefits of truck leveling kits while maintaining a factory stance and OEM ride quality. In order to compensate for the additional lift, some coil spacer applications will require the installation of shock extensions, which are usually included with these leveling kits.
Block Kits

Not to be confused with standard leveling kits, block kits are the preferred method of altering the ride height of the rear end of a vehicle, whether you're looking for a rear-high stance, or just want to put the rake back into your truck for hauling or towing.As learning about leveling kits can be very confusing, talk to a professional mechanical before you make any decisions.
Further Reading : LEVELING KITS VS LIFT KITS
Suspension Lift and Leveling Kits: How to Decide What's Right for You!
Click to rate this post!
[Total:

1

Average:

5

]